Again, this is also posted to DoA (here: http://www.denofangels.com/forums/showthread.php?557673) less a couple of the below pics. Comment either place is fine - comments are very welcome. :)

Felt like sharing a little bit of everybody, so basically went around the apartment to show how everyone's snuggled up at the moment.

First bunch, on my dresser: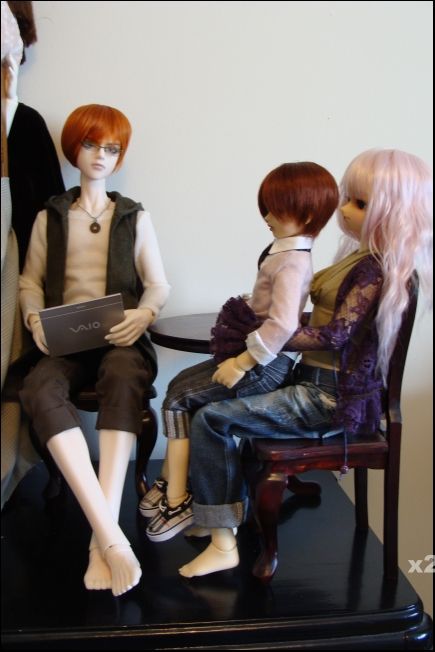 Connor (Loongsoul Ivan)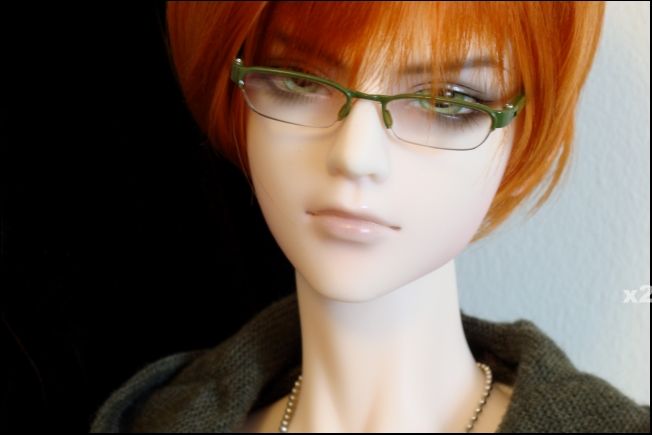 Doyle (Volks Hewitt 2nd) and Nana (Volks Mimi13 on SD10 body, painted by Ladious)



Zaady (ElfDoll Seed Sissy No. 1)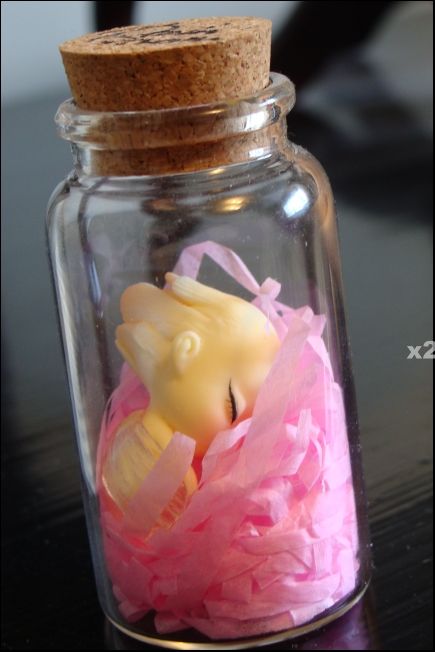 These two, and the next four in the pic below sit on top of a doll bunk-bed together (all friendly like~ lol). Fritz (Volks modded Link, painted by meggilu) and Niamh (Volks Liz painted by blanki)



Vincent (Volks modded Kohya, painted by meggilu), Dee (Zaoll Luv painted by inuchick), Eddie (Migidoll Cho painted by meggilu, on a Nobility Emotional Boy Body), and Yaro (Domuya Tan Perennial Fin)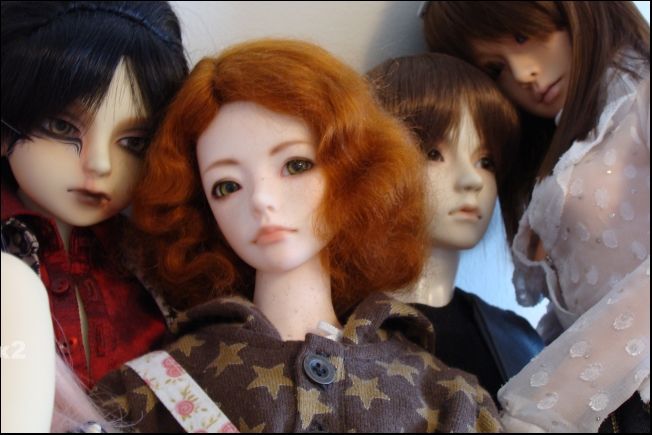 These two hide underneath the bunk bed, protecting Ani's creamy white skin. lol. On the left is Keeley (Dollzone Feilian) and on the right is Aniqa (Angell Studio Mandarava with #14 Faceup)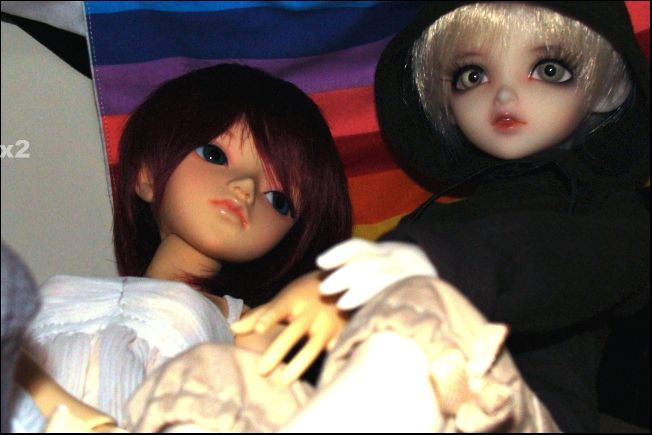 omake picture - just 'cuz it was cool XD it was dark under that bed...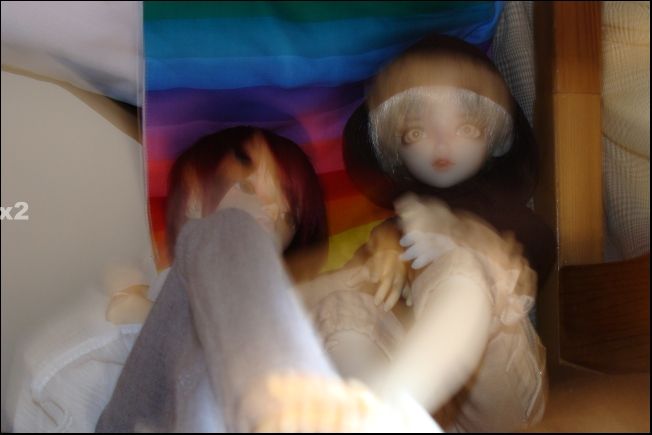 The next bunch hang out in my living room.



Ray (Volks Tony) and Mischa (Volks SWD Syo on SD10) - the boyfriends (still together) lol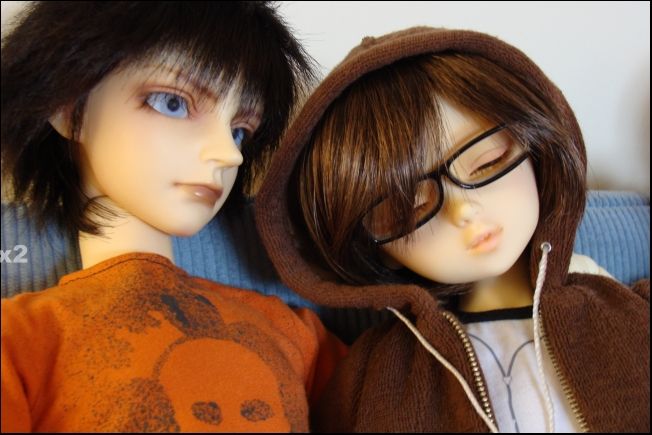 Lini (Dollzone Mini BB Luna with faceup by Belladonna) and Pru (Volks Papi)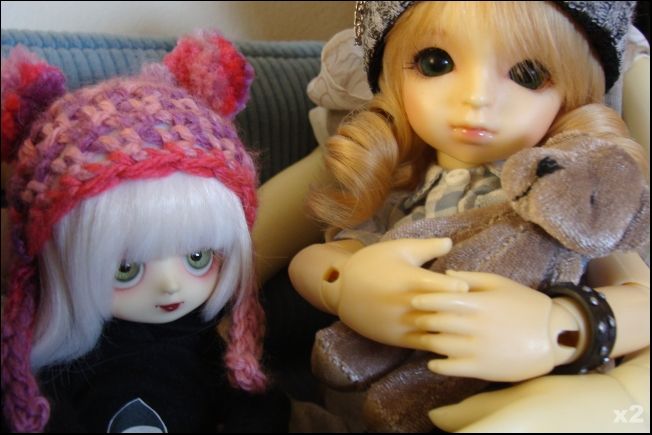 Alex (Volks Kohya with faceup by Belladonna)



Pearl (Volks Pearl, 1st) and Amy (Volks Amelia painted by sakuli) - girlfriends



And the last two are on my desk! I stare at them the most. lol



Constance (Volks modded Magical Michael head painted by cats10 on Swarrico body)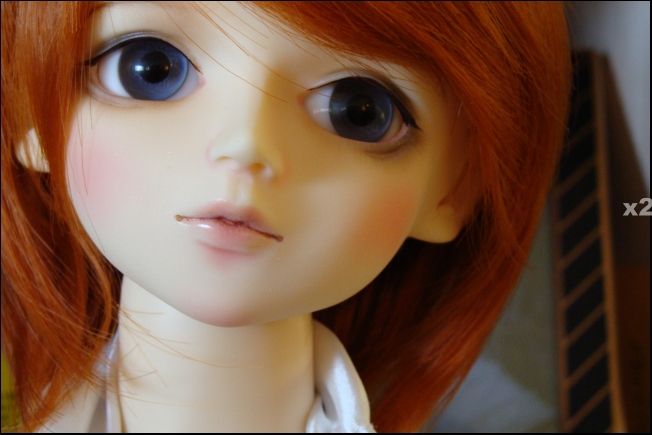 Halla (Volks modded Emma painted by Aroa)



And that's pretty much everyone! Ty (the Limho Mono) is now tucked in his box as he's up for sale, so he's not in this bunch of pics. His LLT Roderich head was in its box at this point, too, hence why Eddie's there. XD Ah, the problems with sharing bodies...